Spring 2023: Barriers Broken
Breaking Barriers Campaign Newsletter
A Special Update
Welcome to a new series of quarterly newsletters highlighting CSFP's Breaking Barriers Campaign! Last September, CSFP publicly kicked-off Breaking Barriers, a five-year comprehensive fundraising campaign that will:
Eliminate our previous four-year scholarship term and ensure every student entering our program will receive tuition support through 8th grade
Enhance programs that support the entire household and improve each scholar's experience
Equip CSFP with the resources needed to create a sustainable future and enable us to support more students longer
For the remainder of the campaign, we will send you quarterly updates so you can stay up to date with our progress. Each quarterly update will feature campaign supporters, members of our Steering Committee, parents, and students!
I am more grateful than ever for the dedication and support of individuals like you. Your investment in CSFP is an investment in hope, opportunity, and success for Philly kids!
In this newsletter, you'll learn more about the Hamilton Family Charitable Trusts' increased commitment to CSFP students, and meet the Breaking Barriers Campaign Steering Committee.
Thank you,
Keisha Jordan
CSFP President & CEO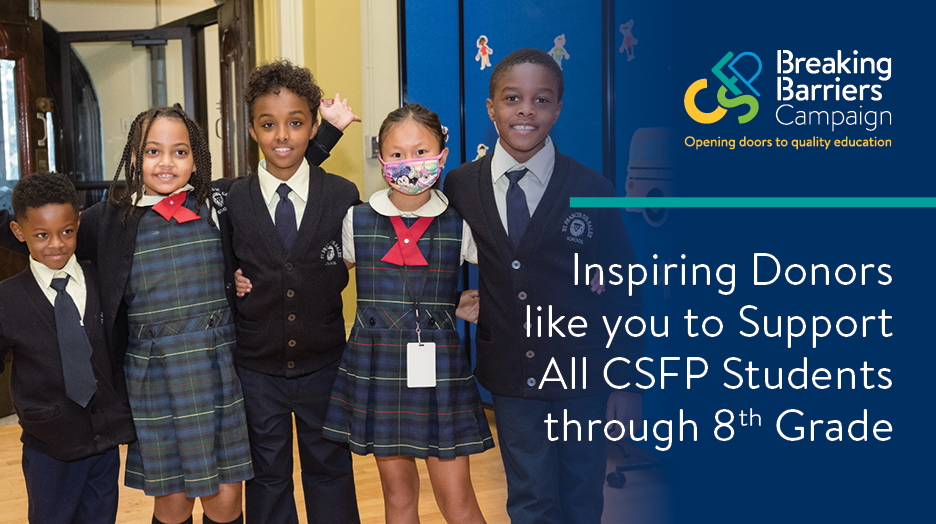 Announcing: The Breaking Barriers Matching Challenge
Providing new scholarships annually is crucial to the future of our city. CSFP is thrilled that one of our long-standing partners, the Hamilton Family Charitable Trust, is making a major investment in scholarships with its $1.5M commitment over 3 years. As part of its leadership gift, the Trust is challenging our supporter community to match its annual commitment for double impact! For 2023, gifts to CSFP's Annual Fund will be attributed to the Breaking Barriers Matching Challenge up to $500,000, meaning $1,000,000 in new funding for CSFP! To support our challenge, visit our online giving page and donate today!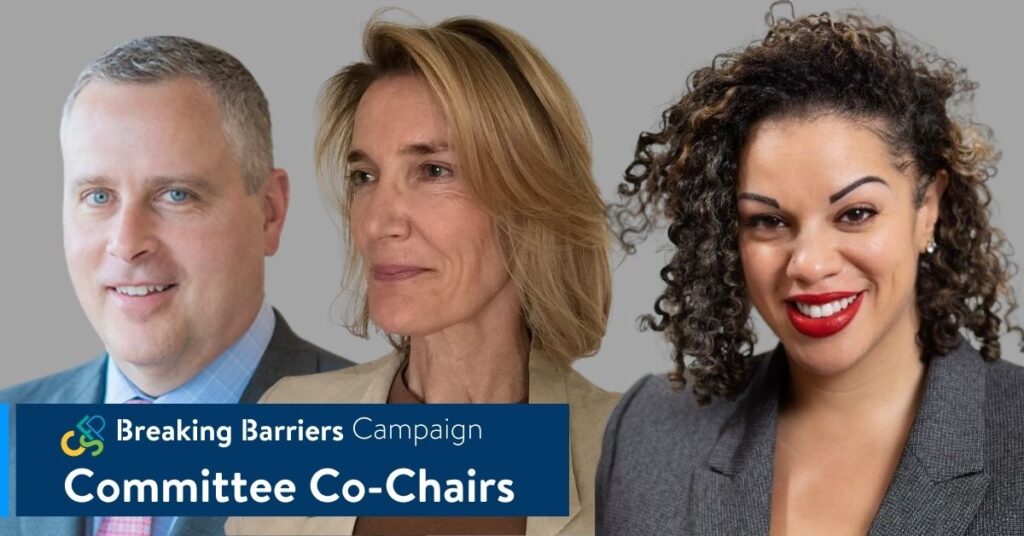 Welcoming the Breaking Barriers Campaign Steering Committee
In March, CSFP formally announced our Breaking Barriers Campaign Steering Committee! This group of leaders will spearhead CSFP's efforts as part of the Breaking Barriers Campaign. We are additionally grateful to the Committee's Co-Chairs Marc Bryant (FS Investments), Evie McNiff (CSFP CO-Founder), and Tiffany Tavarez (Wells Fargo).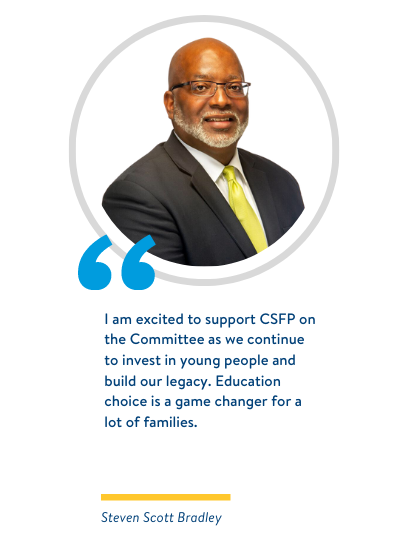 Our Conviction
That all parents, regardless of their zip code or financial situation, should have the resources to enroll their child in the school of their choice.
Our Solution
Providing children from under-resourced Philadelphia families with access to tuition-based schools of their choice—and to new pathways of opportunity in life.
Our Aspiration
To be part of a future in which all children in Philadelphia have a safe, quality education and their success breaks the cycle of generational poverty.